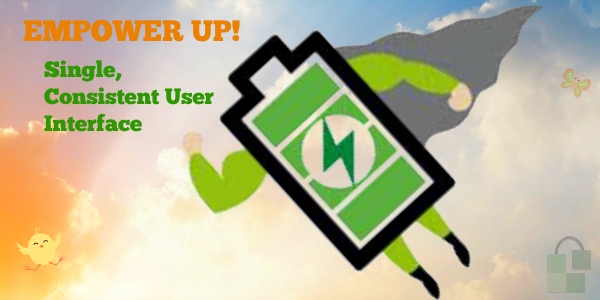 I have been an avid gamer ever since I could first clutch a game controller in my tiny, peanut butter smeared hands. My initial foray into the world of video games began at an early age when my farther hooked up his old Intellivision game console to a "top of the line" Emerson 13 inch black and white TV. Talk about old school!
Despite the horrendous graphics and lack of color, I was instantly hooked! Game controller overlays and all, that fateful day led me down a path of gaming infatuation. Consuming gaming console after gaming console, I eventually migrated to the world of online gaming.
Now a days, the linear, single player story narrative experience has taken a back seat to a world of social gaming. This new age of online connectivity enables us to transcend the restraints of our geographic location and play with others around the world. It has certainly made the world feel much smaller, and has ushered in a new age of cooperative and competitive gaming, the likes of which have never been seen before.
Over the course of my gaming life, I have amassed an impressive collection of boxed and digital video games. The resulting mass of games has perpetually cluttered my living room entertainment center and PC desktop, and of these, Blizzard Entertainment developed five. That's five online games that would normally require a separate user name and password for each one.
Single, Consistent User Interface: a Solid Example
Oh the humanity! Imagine a world where end users are forced to juggle multiple passwords. Blizzard was smart, though, and they saw the writing on the wall. As their game catalog grew, they developed a single consistent user interface for their end users. Their Battle.net app is a glorious place where gamers can login once and gain access to the games they love to play. It's simple, easy, and I love them for it!
With a game developer like Blizzard leading the charge, one would think that other business industries would take a page out of their book. Unfortunately, this is not the case. Many are still bogging down productivity of their customers or employees by not giving their end users a single, consistent user interface.
Whether an end user is pushed to a login portal where they can achieve Single Sign-on to their applications, or login once and have Password Synchronization across their applications, something needs to be done to provide convenience to the end user. Today's average user is constantly plagued with an over whelming number of password prompts. Each login prompt increases the likelihood of a forgotten password and eventually leads to a locked account after repeated unsuccessful attempts. This frustration will only continue to grow over time as more applications are heaped on top of the pile. This will ultimately snowball into an unmanageable hulking mass of letters, numbers, and special characters.
I like the fact that I can click on my Battle.net desktop icon and get access to my games. Why should non-gamer folks miss out on the convenience of this luxury?
We can all agree, whether you are a gamer, employee or just a customer, juggling multiple login prompts is just plain annoying. Time is limited, and once it passes, we can never get it back. Having that single, consistent user interface helps maintain that annoyance, and save precious time.
That is why I want to spend my time being productive and happy………and not wasting it by logging into a BILLION DIFFERENT APPLICATIONS!
Hey, I'm just saying. Let us hear your thoughts in the comments after the jump!