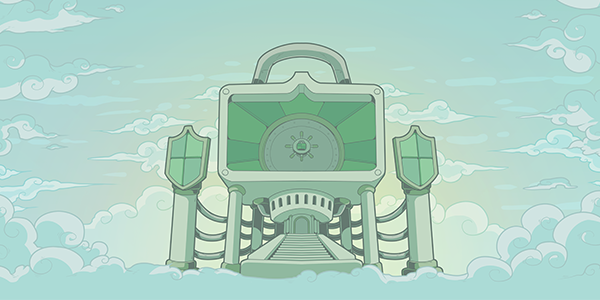 As we begin to dive headlong into what is the budget season for many, I thought this was a great opportunity to channel my inner finance weenie and open up a discussion about Total Cost of Services (TCS) vs. Total Cost of Ownership (TCO) with regards to software cost. The chances are high that your CFO and CIO have been talking in great detail about the cloud and how you can leverage both the technology and business benefits that it can bring to your organization. The important question to ask is what are the advantages of cloud computing?
There are a number of great articles on the evolution of Total Cost of Ownership into Total Cost of Services, with TCS really beginning to take hold in the boardroom. The biggest difference between TCO and TCS really comes down to recognizing the full lifecycle cost of services that TCS captures versus a TCO analysis - which typically has a beginning, middle and end to IT project spending.
However you choose to measure it, gone are the days of just penciling in some new back room hardware, PC refresh strategy, and/or throwing some additional manpower requests over to HR and tallying up all of your end user license renewals. The days of the IT professional as a business partner are here, and with that comes the expectation that you'll have a sound strategy built on providing the highest level of service at bottom-line, friendly costs. Understanding the disadvantages and advantages of cloud computing will help you get there.
What to Consider When Moving to the Cloud
As more and more applications move to the cloud in the never-ending migration to Anything as a Service (XaaS), there are some important considerations you should be factoring into your budget calculations. Typically, discussions that center around the various disadvantages or advantages of cloud computing focus primarily on cost. The first, and most basic calculation to consider then, will compare the cost of an on-premises installation and support to the yearly subscription price that SaaS requires. Most would say that whichever is cheaper is the best choice, but is that always the case?
For purposes of comparison, let's assume that a company with an installed user based of 500 is looking to install a project tracking solution that can be hosted in their own backroom with upfront purchase costs of $15k per year plus a recurring yearly support fee of $3k. Total cost of ownership for just the software alone would be $30k over 5 years.
Now let's assume the same solution is being offered as a SaaS package for $5 per user per month. Simple math would tell us that the SaaS application would carry a $150k total cost of ownership.
Yikes.
With a $120k cost differential, it would seem the on-premises solution is a no-brainer in this instance. So it makes sense to question the advantages of cloud computing when looking at numbers so drastically different.
That doesn't necessarily mean that on-premises is the best way to go. As any IT professional can attest: a new on-premises solution requires supporting hardware infrastructure, manpower to take care of it, and involves a host of operating costs to pay for things like insurance, electricity, climate control and maintenance. It is never just a "Let's just pay the license fee and be done with it" situation.
Total Cost of Ownership - Advantages of Cloud Computing
For discussion purposes let's assume that the on-premises solution is going to require a full time resource who will dedicate 75% of their time to maintenance, help desk duties and general upkeep. The average US Salary in 2014 for a Help Desk Specialist was $42k plus fringes (we'll round it to $50k including fringe).
Next, let's factor in the cost of new hardware and its supporting infrastructure - like network switches/routers and the software that is necessary to run the hardware. Conservatively, you can expect to spend $10-15k on a basic configuration which would need to be amortized over 5 years. (Remember, one of the advantages to cloud computing is that you no longer need to think about adding new hardware into your environment.)
Finally there are the associated operating costs of maintaining your back room with proper climate control, electrical consumption, insurance and maintenance costs. A good rule of thumb when it comes to calculating electrical usage and associated cooling costs is that for every dollar spent on consumption you will spend an equivalent on cooling. There are a number of great online calculators that can help you dial in your exact power consumption and cooling needs. For our example our calculations come out to just over $1,500 per year.
For sake of consistency we have added some dedicated manpower support for the SaaS solution estimates as well (20% of one full time resource-one of many advantages of cloud computing), in order to account for things like setup, configuration and end user assistance.
The two tables below illustrate the points made above. The key takeaway here is that our initial math assumptions regarding the cost of acquisition, setup and maintenance were far too simplistic. As we can see below, there are a number of ancillary costs to on-premises software purchases all of which need to be considered when it comes time to evaluate the value proposition of moving a system into the cloud.
TABLE 1 SaaS Cost – ($,000)

TABLE 2 On-Premises Cost – ($,000)

The goal of this article is not to sit and parse numbers with you - leave that to the bean-counters and their spreadsheets. Nor is it to decide whether Total Cost of Services is a better metric than Total Cost of Ownership. What we are trying to do is illustrate that there are a number of considerations when it comes to evaluating Cloud vs. On-Premises solutions, and the disadvantages and advantages of cloud computing. Every business situation is unique, however, and these considerations will fluctuate accordingly.
To that end, we've created a whole suite of cost calculators to help you figure out which solution best fits your bottom line. Feel free to get in touch with us and we're happy to share them with you.