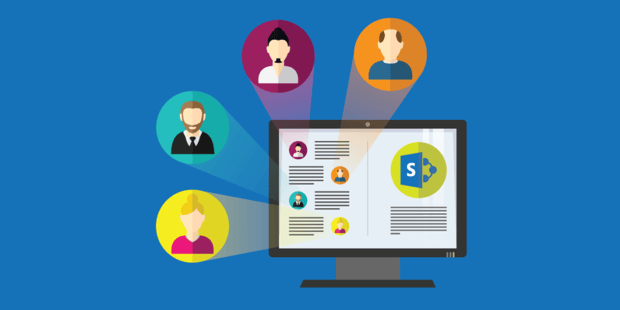 Whether you realize it or not, the chances are relatively high that you have used SharePoint before. Microsoft SharePoint is a popular solution that enables organizations to create websites for various purposes. Capable of being used internally or externally, SharePoint offers a wide array of tools and capabilities for multiple types of situations. Interestingly enough despite this usability, SharePoint Account Management is a source for much consternation throughout many organizations.
Fortunately, there are plenty of ways to mitigate that annoyance for the intrepid IT administrator.
SharePoint Account Management – Troubles in Paradise
With all of the benefits that SharePoint offers to administrators and end-users alike, SharePoint account management still continues to miss the mark. While we may see some changes in SharePoint 2016, current versions of the popular solution still require significant oversight and involvement from local IT resources. Regardless of organizational size, this commitment is often seen as wholly unnecessary, and often serves to hinder more than assist. It is no wonder, then, that many businesses and organizations opt for a third-party solution for SharePoint account management instead.
Some of the more annoying issues with current SharePoint Account Management are:
Administrators must manually register and provision each account for access to the site.
Users cannot reset or otherwise manage passwords without involving the local IT help desk.
SharePoint does not support multifactor authentication for internal or external users.
Automatic User Provisioning
Without going through the arduous process of manually synchronizing SharePoint Server to another user repository, user provisioning is a painful task that often requires a larger commitment from local IT. This becomes even more of an issue if a SharePoint site is meant to be accessibly by external users. In order to improve upon this issue and free up local resources, many solutions provide a semblance of self-registration and automatic user provisioning. After a one-time configuration, organizations can allow users to register for the SharePoint site and be automatically provisioned to the appropriate group within a specific user repository.
While this feature is currently missing, Automatic User Provisioning is sorely needed to improve the state of SharePoint account management.
The Importance of Self-Service
We've praised Self-Service for various different reasons before. Clearly, the benefits of Self-Service on the overall user experience go without saying. However, the importance of self-service on SharePoint account management go more than just skin deep.
Enabling self-service provides a much-needed reprieve for local SharePoint administrators. By adding this integration point, administrators allow users to reset, recover, and otherwise change their passwords at their own convenience. This freedom is still constrained by organizational password policies, but ultimately draws less on IT.
There are also the obvious benefits of a happy end-user!
Simply Stronger Authentication
A final point of contention with SharePoint account management is the lack of out-of-the-box support for two-factor authentication. The only real option for implementing 2FA in SharePoint is to go through Active Directory Federation Services (AFS). Quite frankly, ADFS is only a half-measure for enabling additional security during SharePoint authentication. Configuring and keeping ADFS up and running costs more than a standard third-party solution in the long run. That effort then provides a Multifactor solution that is simply not as verbose as many others on the market.
However, utilizing an All-In-One Authentication Solution such as PortalGuard will enable local IT administrators to improve upon the basic functionality of SharePoint, and address the initial failings for SharePoint Account Management.
Implementing thorough user provisioning, Self-Service, and multifactor support will allow any organization to unlock the full potential of SharePoint. If SharePoint account management is a major pain for your organization, consider a solution like PortalGuard!