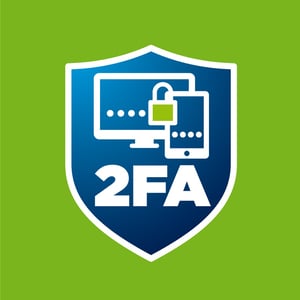 As an IT professional working in higher education, you understand how critical and complex managing campus user identity issues are. As sensitive information begins to be stored both on your campus and in the cloud, you must provide a secure system for all of your stakeholders, including students, parents, faculty, staff, and administration. Relying on simply a name and password is no longer enough. You need an efficient, effective system that helps you comply with Two-Factor Authentication (2FA) and other regulations.

You need PortalGuard, an all-in-one authentication package that offers multifactor authentication to help you secure your environment and meet 2FA requirements. It is a flexible, customized solution that helps you ensure security around sensitive data, while also seamlessly integrating with existing systems. PortalGuard provides your institution with its own branded portal. The user enters just one login, after which they can access any app integrated within your portal. Simple.

You can trust PortalGuard as your authentication solution platform when SMS text is no longer a secure option. It has the breadth and depth that institutions concerned about 2FA implementation and other security challenges need. PortalGuard's 120+ features include 2FA, Single Sign-On (SSO), Self-Service Password Reset (SSPR), Contextual Authentication, customizable branding and password synchronization. It meets any authentication challenge your institution has.

Let's focus on 2FA and how PortalGuard can help you and your institution with it.

What is 2FA?
First, let's clarify what 2FA means and why it's important. It stands for Two-Factor Authentication, which is the primary method to strengthen and improve user logins. Frequently, 2FA is described under the umbrella term, Multifactor Authentication (MFA); it's an increasingly common solution for companies, institutions, and individuals to increase security and thwart potential hacks.

How 2FA works
2FA typically requires authentication processes that need two of the following three identifiers: something that you know (like a username and password combination), something that you have (such as your laptop, mobile phone or external hardware token), or something that you are (such as your retinal scan, fingerprint or facial structure). Using two distinct authentication factors increases security by adding another barrier for potential hackers to crack.

Why 2FA is critical
Most web applications use a login screen, where users can prove their identity by providing credentials (username and password). However, stronger authentication is required as an increasing number of unauthorized users attempt to gain access to your data. 2FA provides an extra layer of protection even if a password is compromised.

Now, five ways in which PortalGuard can help you implement two factor authentication:

1. Self-Service Password Reset
PortalGuard's 2FA means that the end user, and only the end user, can reset their password with their chosen verification method. As a password manager with SSO, PortalGuard beefs up system security while increasing your stakeholders' confidence in the system.

2. Decreased Tech Support Demands
PortalGuard's self-service password reset features free up valuable time within your IT department. Because PortalGuard has a built-in password manager, each and every user can reset their password quickly, on their own, without having to call the help desk.

3. Password Synchronization
Password synchronization helps users convert all passwords to a single, consistent login. PortalGuard is password vault software that encrypts password storage so stakeholders can use a single master password. This boosts productivity and usability while decreasing frustration and password fatigue.

4. Portal Customization
We work with you to configure your portal to your specifications so your users can access it in any way they need to. Additionally, it will be load balanced, fail-over protected and regularly backed up.

5. Multiple OTP Methods
PortalGuard's customization options support a variety of one-time password (OTP) authentication methods, including SMS authentication, YubiKey, PassiveKey, SIP Authentication, email, and Google Authenticator. You can use any of these methods in any combination within PortalGuard, so you get what your institution needs.

Learn more about 2FA


These two EDUCAUSE articles shed more light on 2FA in Higher Education and Multifactor Authentication. You can also read more from EDUCAUSE about how PortalGuard integrates with Duo Security's Duo Push technology, making 2FA even easier and more secure with out-of-band communication.

Simplify the process of implementing two factor authentication today. Contact us about getting started with PortalGuard.