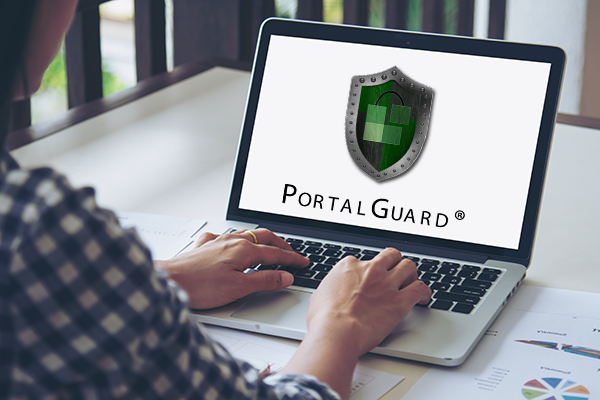 Upgrading is always a top priority in the software industry. Keeping vital software running smoothly and without issues is imperative to any industry with a digital presence. With an authentication package like PortalGuard, up-to-date software also brings along new features and fixes for existing bugs or hiccups discovered along the way. With that in mind, I am not surprised at the most common question that I have received recently. Customers are continually asking whether or not to upgrade to the latest version of PortalGuard.
The Question:
"I see that our PortalGuard server is out of date. Should I upgrade now or wait until the next version is released?"
The Answer:
The 'best' course of action is going to depend heavily on your current PortalGuard version. More often than not, however, the recommendation from the PortalGuard team is going to be as follows: You should upgrade to the latest version of PortalGuard if at all possible.
Top Reasons For Upgrading
New Features
Each version of PortalGuard includes at least one new feature that our customers have asked for specifically. These features are developed and tested heavily before public release. Once tested, the end to end configuration process is added directly to the PortalGuard Admin Guide. This allows intrepid customers to grab the latest version and get right down to testing at their own leisure.
Furthermore, new features improve potential integration points with PortalGuard. This allows customers to make more use of a product that they own already. Depending on your environment, implementing the latest version of PortalGuard could save you a lot of time, effort, and even money!
A Streamlined Upgrade Process
With the release of PortalGuard v6.2.0.1, the Upgrade Process has been updated to reduce potential downtime to a negligible amount. The back-end portion of the upgrade is automated. The upgrade no longer requires a complete uninstall and reinstallation of the PortalGuard product. This allows customers to run the utility without needing to prep users for a service interruption.
The UI portion of the upgrade has been separated as well, allowing you to Upgrade the back-end first and work on the UI customizations at your leisure. In many cases, new features will rely heavily on the latest UI, but this separation enables you to handle major UI changes without impacting end users. A PortalGuard engineer will assist with these merges in an isolated state, as well as putting the new website files in place once you are satisfied with the end result.
Bug Fixes, Patches, and Penetration Testing
As always, one of the biggest proponents for upgrading is to obtain the latest bug fixes and patches to the software. These small steps help to iron out any potential problem areas in older versions of the product – problems that occur due to external updates (i.e. OS upgrades, environment changes, etc.) or even older code that just needs to be cleaned up. Our development team is always striving to perfect the product and upgrading to the latest and greatest will ensure that no game breaking bugs remain in your environment.
Furthermore, PortalGuard undergoes regular penetration testing to ensure the software is up to par from an external security perspective as well. This penetration testing is done by a 3rdparty to ensure that the software holds up to fresh eyes as well as those of the developers that built it.
How Do I Start the Upgrade Process?
Starting the upgrade process is as simple! Login to the Tech Support Portal to start the process. A PortalGuard engineer will respond to your inquiry regarding the next steps and available slots for scheduling an upgrade. With the new upgrade process, scheduling and performing upgrades are much more straightforward.
I have a heavily customized UI – what do I do?
A heavily customized UI does throw a small wrench in the plans, but nothing that cannot be handled. For heavy UI customizations, we request that these files are sent to our Technical Support team ahead of time. This allows for a 'pre-merge' of the changes to prevent wasted time. During the upgrade itself, a secondary website is set up for local testing. This, in turn, allows us to make any last-minute changes before dropping the new website into production. Your end-users won't even notice the change until it is all in place and ready to go!
The only caveat comes with UI that is customized without assistance from PortalGuard Support. Our support team is happy to assist, though it is possible that some customizations may be lost. Additionally, this service is offered as time permits. Customers who need an immediate turnaround may need to make use of professional services to ensure delivery within a rapid timeframe.
When all is said and done, upgrading to the latest version of PortalGuard is always in your best interest. If you have any qualms or additional questions regarding the upgrade, you know what to do: Ask Christopher in the comments below!
Interested in learning more about our latest versions?