CIOReview has compiled a list of 20 Banking Technology Solution Providers to guide the financial sector in harnessing the power of technology to tackle today's challenges, reduce workload, and increase efficiencies. The organizations featured in this issue through their business knowledge and industry prowess have established their eminence in the banking solutions sector.
BIO-key International is pleased to be recognized in CIOReview's September Banking Edition as one of the "20 Most Promising Banking Technology Solution Providers" in 2019.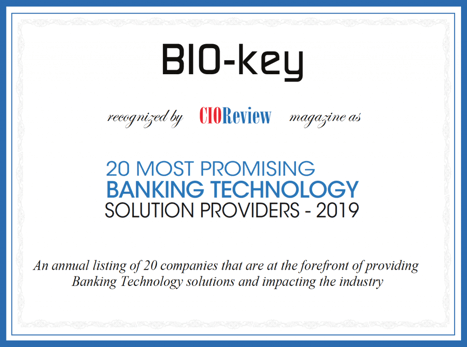 To view the award and BIO-key article as a pdf, click here.
Read more about BIO-key in CIOReview.