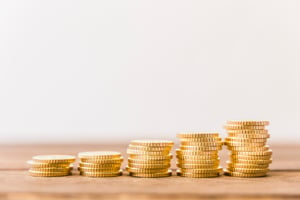 In a recent webinar by EDUCAUSE, Mark Walbert, Associate Vice President for Academic Technologies at Illinois State University, spoke about Budget Fundamentals for the First Time IT Manager. As a first-time manager, it is important to have foundational tools at your disposal. Think of this blog as an outline of where to begin your budget journey.
Understand the process
There are several things that a new manager must understand when creating a budget. First, you'll want to understand the process of acquiring the funds, where the capital originates from, and what is allocated to each department. When does the budget planning begin and when does it need to be approved? If the budget planning begins months before the fiscal year begins, which is usually the case, you will need to be able to anticipate what kind of funding you will sometimes need a year before you need it! There can be many moving parts as well if you are at a state school which requires a CFO, Provost, or Board of Directors to approve what you put in your budget. Anticipate not only the funds you'll need but how to explain why you require the funds. Funds in higher education come from several sources. These sources include tuition and fees, state and federal grants, endowments, self-supporting profits, and bond revenues to name a few. These funds get divided up between departments at the school, and from there, each department divides up the funds based on operating costs, personnel, software, programs, and equipment costs. According to the recent webinar from EDUCAUSE, 75% - 95% of a college's budget goes to personnel. This leaves little room for making or introducing change, like tech initiatives, to the school.
The second thing you will want to know is who will be handling and approving your budget. Knowing the finance team at your school, and being on good terms with them, can benefit you around the budget season. Building good relationships with co-workers helps organizations run efficiently and creates a valuable culture. Open communication and respect are key!
Understand what is involved in the process
There are several terms you will want to make sure you grasp the meaning of when speaking about your budget. Understanding these terms will be vital in the budget planning process:
Discretionary budget:

Actual budget minus encumbrances (cost of things you must do because of legislative requirements or contractual obligations) equals discretionary budget

In the IT department, encumbrances that you must concern yourself with can include software, like Office 365, SSO Portal, 2FA software, etc.
Operational expenditures

Annually, what the cost is to run the department covering all the operational expenses, including the cost of personnel.

Capital expenditures

Long-term investments. These types of investments can come in the form of new buildings, machinery, or major renovations.
IT has both capital and operating expenses; do you know what yours are?
You will also want to make sure you have a clear vision of what in your budget is permanent money versus temporary money. Permanent money appears in the base operating budget year-over-year. Temporary money is non-recurring and not necessarily guaranteed. When you get to the end of the fiscal year, you might have some money unspent. This is known as 'budget dust' and can indicate how well you budgeted. If you have a small amount of funds leftover, you may want to think about sharing it with other units in your department to make sure nothing goes to waste! If you have a large amount, it could indicate poor budget planning. Understanding where the money is coming from and going to will help you plan accurately for what you will need for your IT budget.
Getting your budget approved
You've figured out what money you need and what it's going towards, the budget planning is complete! But wait, you still need to get it approved! To present your budget to decision makers and stakeholders, you will want to create a narrative. In this narrative, you will want to communicate the ROI and VOI. The ROI, Return on Investment, is the tangible result of an investment. Give to your stakeholder's measurable correlations between productivity, costs, revenue, retention, etc. The VOI, Value of Investment points to the intangible benefits of the investment, such as loyalty to the institution, student pride, faculty/ staff morale, and effect on your reputation. Relating the cost to the value will help in convincing decision makers they should spend money on what you are providing in your budget.
Make sure when you go to the decision table that you know what other higher education leaders are doing to make sure you are not falling behind the curve. Bring evidence to convince the decision makers why they should allow your department to spend money on new technology software or equipment.
Helping to connect IT spending to the strategic objectives of the institution will strengthen your argument when trying to get your budget approved. Think about dividing the results of what you spend into three classifications – Run, Grow, and Transform:
Run: Activities for ongoing operations, like keeping systems working. If you were to streamline password resets

,

for example, you would make your IT staff happier with less help desk calls, and students would be less frustrated when trying to access their accounts, thus increasing VOI.
Grow: Activities for gradual improvements. Expanding the installation of instructional technologies into classrooms can improve the efficiency and the learning environment.
Transform: Activities that aim to make a change. Students expect to study at schools with updated technology. Updating equipment and software at your institute would make your school and programs more desirable which increases admissions.
By breaking down your budget into these three classifications, you are putting a focus on the outcome, benefits, and impact of the money you are looking to spend.
Next Steps
So, you understand the process, the terms, and that you need to create a story to convince your stakeholders, great! What's next?
Talk to your supervisor about your unique budget planning process and what is expected in your new role.
Create a list of potential funding needs over the next 1-3 years.
Inventory your current budget. What costs can or need to be reduced? What needs to be added?
Get to know peer schools and see what they are doing or what kinds of software/ equipment they are utilizing for benchmark data.
Now that you have these next steps, happy budgeting!