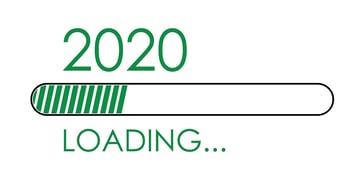 In the world of technology, things change rapidly. The moment the ball drops to ring in 2020, we will enter a new year of emerging technologies that present an array of opportunities along with myriad challenges. For colleges and universities, the impact is particularly complex and can be difficult to keep up with.
---
"The challenges facing higher education are unprecedented in scope and complexity. We can no longer operate in growth mode. Institutions know they need to innovate to achieve a competitive advantage in today's complex marketplace, and almost none of today's innovation can happen without data and technology."
— Susan Grajek, Vice President, Communities and Research, EDUCAUSE
---
Educause Vice President of Communities and Research Susan Grajek recently shared a preview of the top higher-ed IT issues of 2020, based on interviews with senior institutional leaders and CIOs across the country.
To help you get ahead of the ball and prepare for 2020, we are sharing three ways PortalGuard can help higher-ed IT leaders overcome some of the top issues on the horizon for the new year.
1) Info security strategy
According to Grajek, developing a risk-based security strategy should be the number one priority for IT leaders in 2020. Colleges and universities must implement a strategy that effectively detects, responds to, and prevents security threats and challenges.
We couldn't agree more. Cyberattacks can cause a great deal of harm and without the proper infrastructure, an entire campus is at risk. PortalGuard's Contextual Authentication detects unauthorized users and ensures access is denied even if the correct password is provided.
2) Privacy
Colleges and universities collect a variety of sensitive data from students, faculty and staff. It's important that personal data such as social security numbers and bank account information does not end up in the wrong hands.
Schools in particular are an easy target for cybercriminals, as many campuses are not prepared for even a simple attack. For this reason, Grajek notes that safeguarding institutional constituents' privacy rights and maintaining accountability for protecting all types of restricted data is essential.
Multi-factor authentication (MFA) is one of the simplest and most effective ways to ward off an attack and ensure sensitive data stays secure. In fact, a study from Microsoft states that users who enable MFA for their accounts will end up blocking 99.9% of automated attacks. PortalGuard offers a variety of MFA methods that act as a second layer of security to significantly decrease the chance of a data breach.
3) Administrative simplification
This digital world we live in is fast paced and unfortunately requires a lot of passwords. While passwords seem to be a necessary evil, they should not be the reason for increased labor costs and decreased productivity. It's no surprise that Grajek's research highlights the importance of reducing redundant or unnecessary efforts and improving end-user experiences.
PortalGuard's Self-service Password Reset (SSPR) allows an end-user to reset his or her password without having to call the help desk. The Self-service password reset software guides the end-user through certain pre-defined protocols to recover or reset the password. The end user is self-reliant and the task is handled efficiently. IT administrators can focus on other priorities, since they are no longer overwhelmed with help desk calls for password resets.
Additionally, PortalGuard's Single Sign-on (SSO) allows the end-user to login to a single portal and access multiple applications seamlessly with only one password. Once logged in, a landing page displays every application the user has access to. No need to remember multiple passwords; login is simple and streamlined.
SSPR coupled with SSO makes life a lot easier both for users and for IT administrators, saving both time and money.
The theme for 2020 … detect, protect and simplify. To learn more about how PortalGuard can help your campus, conquer the challenges of changing technology request a demo.