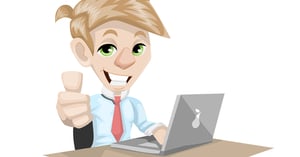 Imagine this ... A line of students outside the helpdesk office waiting on a password reset. Or hundreds of faculty and staff attaching sticky notes with written passwords to their computer screens. Not to mention frustrating connectivity outages resulting from required database maintenance.
With over 20,000 students, nine locations, 2,000 faculty and staff members and 210,000 active directory accounts to authenticate, Don Sloat, Director of Technical Services for Delaware County Community College, knew that frustrated users and complicated processes was a security nightmare waiting to happen. Clearly it was time to find a solution.
Enter PortalGuard … the trusted expert in higher education identity management.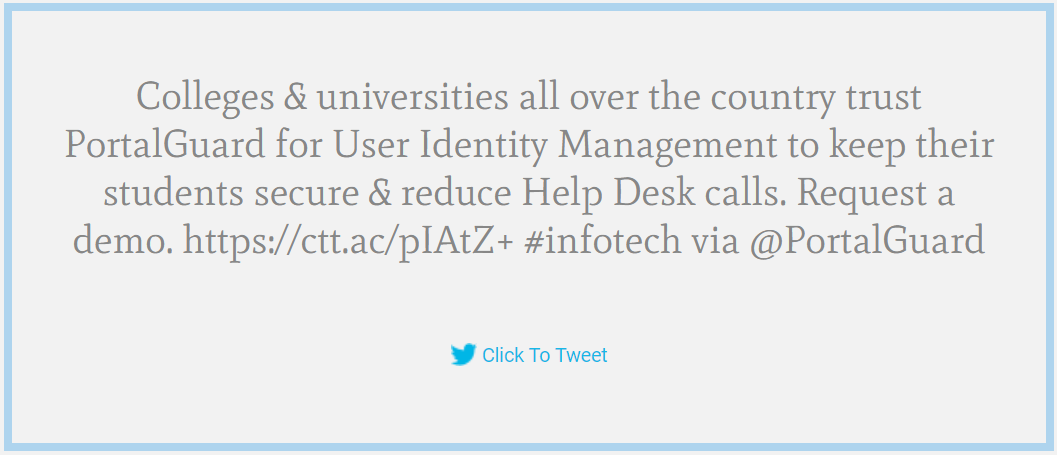 Life Before PortalGuard
Before deploying PortalGuard, operating with poor security measures and processes was a way of life for Delaware County Community College. Password resets required students to visit the helpdesk office and then wait up to 10 minutes for the new password to sync. Two-factor authentication was non-existent, resulting in multiple phishing attacks.
Adding fuel to the fire, the college lacked the ability to audit for password resets. In other words, it was just as easy for someone to reset a password for the Chief Financial Officer as it was to reset a student password.
Life After PortalGuard
Life changed for the better after implementing PortalGuard. Rather than waiting in line, users could set up self-service password reset, change their own passwords and enroll in two-factor authentication.
Security is now top notch. Flexible permissions allow the college to restrict access to certain users, and different layers of security allow departments that work with sensitive data to have a higher level of security when the user logs in.
As for the helpdesk, implementing self-service password reset has reduced password resets by 75%, making more time for complex IT issues.
The Future Is Bright
Adapting to a changing landscape is no longer a worry for Delaware County Community College. Due to the flexibility of the PortalGuard system, new apps can now be added as needed. In fact, the college added over 40 apps in just two years.
Delaware County Community College can also keep up with recommended security standards for the industry. One example was implementation of a NIST recommendation: A system that checks user passwords against half a billion known breached passwords, making it easier for users to create a secure unique password and making it harder for hackers to guess passwords.
"Exceeds Expectations"
The webinar says it all ... Co-hosted by Delaware County Community College's Director of Technical Services Donald Sloat, the functionality within PortalGuard has improved security and efficiency for the college.
To learn more about the streamlined processes, top notch security, and reduced requests for password resets, check out the webinar.