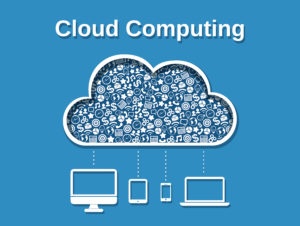 By 2020, the number of smartphones, tablets, and PCs in use will reach approximately 7.3 billion units. This wave of the Internet of Things (IoT) is becoming even more prevalent throughout higher education institutions. However, Cloud Hosted Systems and services are still only a conceptual notion among many colleges and universities.
The Current State of Cloud Hosting
Regardless of industry, cloud platforms and applications have revolutionized the way in which businesses and organizations share and access data. As the number of smart devices entering the workplace and learning environments continues to grow, cloud-based hosting models continue to transform the operations of many organizations. This change allows for increased agility and the flexibility to adopt new technologies quicker and more cost-effectively. Although many industries show increased adoption of cloud hosted systems, colleges and universities are lagging behind.
Like any other industry, IT admins in higher education have heard all about the benefits of the cloud. From an increase in long-term cost savings to gaining a competitive edge in innovation. The transformational potential of a cloud powered college or university brings multiple advantages for students, faculty and staff.
So, what's the hold-up?
Concerns with Security, Compliance and Lack of Control
Many institutions are still uncomfortable with the "on-demand" aspects of cloud hosted systems and have cloud security concerns. In contrast, on-premise hosting models provide additional control and familiarity for many IT Administrators and their necessary applications. The lack of clarity on how cloud hosted systems secure and store data presents a significant hurdle for Higher Education.
Despite these challenges, the aims of reducing universities' IT complexities and costs have made it evident that higher education won't be able to resist the cloud much longer. Educational IT departments are increasingly looking to focus more on driving innovation and less on maintenance of applications and services. However hosting models are available that provide the ability to offload hosting and maintenance to support "on-demand" growth. These cloud hosted systems are also able to provide IT administrators with complete control and access to virtual machine(s). This type of cloud hosted environment provides institutions with higher availability without sacrificing data integrity.
Institutions Have Already Made Large Investments in On-Premise Hosting Models
Whether you represent a K-12 or a community college district, chances are, you have a limited budget. The vast majority of community college systems tend to have a set fiscal budget. Due to the lack of delivery options available in the past, colleges and universities have made significant investments in their on-premise IT infrastructures. With all of the customizations and tailored authentications being implemented, many institutions are not prepared for, and cannot justify switching to another delivery system, thus switching systems appears to be a costly endeavor.
Institutions with long-standing student information systems (SIS) and authentication portals that have been deployed on-premise tend to be dynamic. Not all solutions are deployed in a "vanilla" fashion, therefore moving to the cloud isn't as simple as "flipping a switch." Often, the IT departments of these institutions opt for what is called a "phased approach". A phased approach includes starting with the installation of a backup server in your environment in the event of an on-premise outage to a hybrid-cloud deployment. Simply moving everything over to the cloud just so everything is "on-demand" is an insufficient reason.
So, what does "cloud computing" really mean to your institution? Do you think of it as a "hosted solution" or a "SaaS"? The first step in making a decision would be to understand that there is a difference. The National Institute of Standards and Technology has a more detailed definition of what cloud computing "really is". Visit the NIST website. With the growing trend of BYOD and IoT, higher education won't be able to resist the cloud much longer, regardless of which direction you decide to go in.