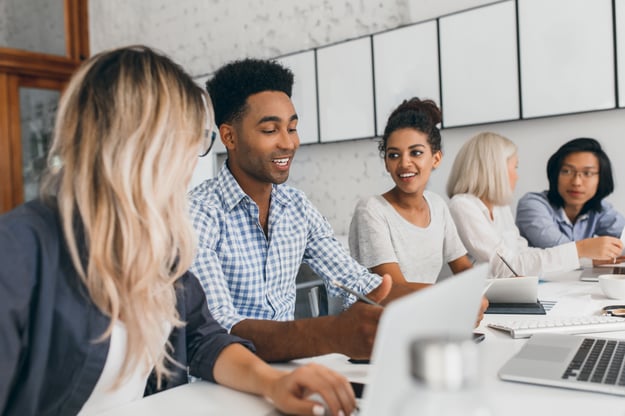 Open access, remote operations, and a large untrained user base — no wonder higher education is a cyberattack favorite. Between 2005 and 2020, the US education sector experienced over 1,300 data breaches and higher education accounted for almost three-quarters of those breaches. With the shift to online learning during COVID-19, higher education has become even more susceptible to data breaches, which will only continue to grow more frequent and disruptive.
Given the increasing threat of cyberattacks, prioritizing a cybersecurity strategy is now more important than ever, and the first step and foundational element is a robust system that protects users and their data from log-on through log-off.
Single Sign-On and Single Sign-Off
Logging off is exactly our focus here since the biggest vulnerability comes from not ending access to a website or an application properly. Let's assume you have a portal and that you have wisely implemented Single Sign-On (SSO) as part of the effort to improve security and user experience. (If you want to learn more about SSO, feel free to check out our SAML for SSO ebook).
Your portal should include another must-have that relates directly to SSO. If you have SSO, it follows that you should also have Single Sign Off. Single Sign Off, also known as Universal Log Out or Universal Log Off, is critical to your institution's security and provides a bookend for your SSO protocol. If you do not already use Universal Log Out, keep reading, and prepare to ask your provider about it sooner rather than later.
Protect Users from Themselves
Even with network security software in place, you can still fall victim to a major data breach just because users are forgetting to properly log out of their online accounts. This is where Universal Log Out comes in. It terminates access to multiple software systems and automatically signs users out of the portal, effectively securing users' session integrity and session termination. Universal Log Out takes care of what users assume is already being taken care of — the keyword here is "assume", which we all know is precisely the word one does not want associated with security matters.
Implementing Universal Log Out addresses the risks associated with open sessions, improving both security and usability. It automatically logs out a user if a login session has been inactive for a specified length of time. With Universal Log Out, you are essentially protecting users from themselves. Think about all the times you stepped away from your computer and neglected to log out of an application (yes, even IT professionals forget). In moments like these, Single Sign Off does the log out for you, prohibiting other users from accessing the system without verifying their credentials. This ensures that user access and credentials remain safe after the login session.
Mitigate SSO Risks
Universal Log Out helps you mitigate some of the risks associated with a modern SSO landscape. Cybercriminals are well aware of these risks, so you must stay ahead to protect your users and your data. By instituting Universal Log Out, you can be sure that your service performs a logout, including terminating session cookies for open services when an IdP session is terminated.
Don't overlook this potentially huge security risk any longer. If you would like to discuss more about Single Sign Off, please don't hesitate to reach us here.