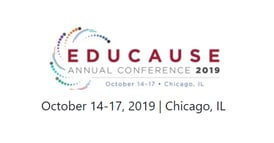 We're looking forward to the 2019 EDUCAUSE Annual Conference!
Why? As the premier event in Higher Ed IT, EDUCAUSE provides us the opportunity to huddle with other technologists, learn about evolving trends in cybersecurity and engage with customers, prospects and partners.
For 20 years, hundreds of colleges and universities have trusted PortalGuard for solutions that keep their students and faculty secure, while reducing the demands on IT departments. A simple no-client-side extension solution with multiple deployment options, PortalGuard provides an affordable and reliable identity management solution.
Supporting diverse client needs
A tailored authentication package means custom integration for any app used by your school. We set up the code and settings for you. Here are a few examples of how we've helped our clients: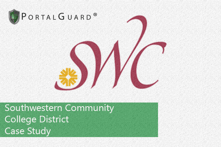 Southwestern Community College: PortalGuard's Self-service Password Reset streamlines password resets for end-users with a single screen that displays automatically, helping SWC to enforce enrollment. The prior IdP used by Southwestern College was difficult to maintain, as configuration files needed to be edited by hand, and they spent months working with the state. Because the PortalGuard IdP is configured through a graphical user interface, it's much easier to use.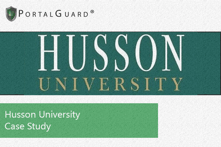 Husson University: Migrating from a formulaic default password for new user accounts has increased security for Husson University. With PortalGuard, they can automatically batch import user-specific data and prompt the user to answer multiple questions prior to gaining permission to set their own new password.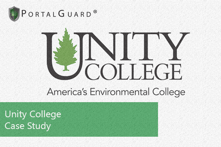 Unity College: Prior to adoption of PortalGuard's solution, it was difficult for Unity College to make users aware of all the different available applications. Separate login forms meant different passwords and additional barriers to entry. Trying to enforce 2FA for these apps was difficult, if not impossible. PortalGuard unified single sign-on, self-serve password reset and two-factor authentication for Unity College in a single, flexible product. The Announcements feature also enables Unity College to get important information in front of users at run-time.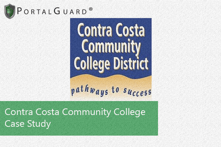 Contra Costa College: PortalGuard consolidated login prompts for SharePoint, Office 365, and Ellucian Applications by utilizing Single Sign-on.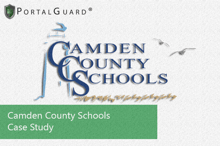 Camden County Schools: Integrated and synchronized with Chromebook login.



But we're not resting on our laurels. We're continually adding new features and functionality to our authentication solution.
Here are 10 reasons we're attending the Educause Annual Conference in 2019:
Speak with clients away from the fray, to learn about any concerns or new challenges
Huddle with other technology providers to brainstorm next generation solutions
Learn about evolving needs in the higher education segment
Confer with prospects to identify pain points or growing needs
Explore any unmet authentication needs of remote staff or telecommuting students
Gain student and IT admin feedback on planned PortalGuard enhancements
Probe for new applications and technologies that schools are using
Delve into what's next in MFA … fingerprint, facial recognition, ??
Identify any unmet needs for schools with fewer users
Secure IT administrators' perspective on the right mix of alert notifications
Learn more about the value of PortalGuard for Education.
Contact us to arrange a demo.